About me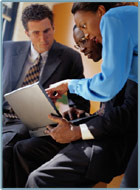 Thank you for visiting my home page… My name is Salvatore Rapacciuolo, IZ8CLM, i was born in 1976 in Torre Annunziata, 20 km south of Naples and this web site is a collection of my feeling regarding the radio, the friends and ….
My radioamateur experience starts in early 80's watching my father Gaetano ( IK8YDY pic needed ) speaking through a strange black box; after few years in December 1989 I had my first DX on CB band with a YL station from Walles
( CB pic needed ).
I remember, like yesterday, the voice, the hand on mic shake and my scholastic English calling CQ on the air as ROMEO SIERRA ( my name and surname ) looking for someone listening to me HIHIHIHI.
This was my starting point for my professional life, in fact in 2003 I graduated in Telecommunication Engineering at Naples University " Federico II " and I never finish to thank to my father Gaetano for his infinite passion for electronic world that has transmitted to me !!!!!!!
Well, about radio, is my life…. Unlucky now I have no more time like before but when I'm at home every free minute is spent on frequency ( my girlfriend doesn't know it HIHIHHI ) calling CQ CQ IZ8CLM IZ8CLM !!!!!!!!!!!!!!!!!!!!!!!!!!
( two pic. needed: one in 2002 and another actual )
Radio radio and radio…. this is the "motto", I like to much working in SSB and since few months also in RTTY that is a very nice digital mode; I like also contesting ( my previous contest call was IQ8Y now IQ prefix is only for Italian Club Station ) and managing qsl cards in fact actually I'm qsl manager for the following stations and activations ( for any question contact me via email sal@iz8clm.com ):
IQ8Y ( previous contest call), IQ8BI (callsign of Pompeii Club Station), II8PAX (special call to commemorate the visit of Pope John Paul II in Pompeii in 2003), IB0/IQ8BI (Ponza Isl. EU-045 ), IF9/IQ8BI (Levanzo Isl. EU-054), 3A2/IZ8CLM (few hours spent in 3A2MD's shack in Monaco), IS0/IZ8CLM (Sardinia ISl. EU-024 during a work trip ), CE3/IZ8CLM ( 10 days in Santiago for another work trip ), TR0A ( operating by me in February 2006 at Radio Club AGRA in Libreville another work trip ), TF/IZ6BRN (Sergio's work trip in Iceland), S79RS (from Mahè Isl AF-024 another work trip),
IB0CW ventotene isl. EU-045 with IK8BIZ Bob and IZ8DEP Alfred
CE70RG Special call celebrationg 70 anniversary of Rancagua Radio Club Chile
A92GH John in Bahrain
HZ1SK Samir in Saudi Arabia
OD5SK Samir in Lebanon ( same operator of HZ1SK HIHIHIHIH)
HZ1PS Peter in Saudi Arabia
A61AB Hisham in UAE
A61OO Ali in UAE
A61TT Ahmed in UAE
A61I Hamad in UAE
A62ER Emirates Amateur Radio Society
A60ISG Special call for scouting meeting in UAE
A62ER/ZM3 Special call for 3rd anniversary of 1st President in UAE
I'm sure that soon the list grow up !!!!!!!!!
For more and more information about activities and others please visit others pages….. DON'T GO AWAY…. HIHIIIIHIHIIHIHHI
73' de
IZ8CLM Salvatore ( Sal is much more easy in frequency )
P.S.
A big hug to Mr Samir Khayat HZ1SK/OD5SK for his unique support for the totally construction of this web site and my present congratulations for his professional job.
WORKING CONDITIONS
ICOM IC-7400 with SM-20 MIC
KENWOOD TS-440S
ACOM 1000 Power Amplifier
DRAKE MN 2000 WATT METER & ANTENNA TUNER
ANTENNA ROTATOR PST2051D by PROSISTEL
ANTENNA ECO DHF-6 4 ELEM. YAGI ( 40-10 mt )
COMPUTER IBM T43 LAPTOP & PENTIUM IV 2.7Ghz
LOG SOFTWARE LOGVRR 2.6c and Ham radio Deluxe
RTTY SOFTWARE MMTTY ver. 1.65D
http://mmhamsoft.ham-radio.ch/mmtty/index.html